Inspiration
Top Tips for Creating A Spring-Inspired Photo Book
25th February 2021
As we venture into the start of March, you'll start to notice those key signs of spring appearing all around us. With new shoots of daffodils, crocus, snowdrops and tulips starting to bloom, little lambs gracing our fields, and longer days to spend outdoors as the weather starts to get warmer, it's time to embrace this new season. Get outdoors and enjoy the sights and sounds of nature around you, especially with the children over the Easter break! It's the perfect opportunity to make use of the longer, lighter days to stay active and take in the beauty of spring.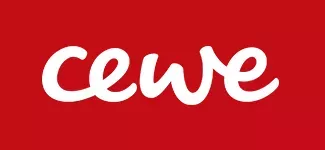 Remember these wonderful moments from spring forever and bring your favourite photos from across the season into a spring-inspired CEWE PHOTOBOOK. Read on to discover our top tips to embellish your photo book with design features such as Clipart, backgrounds and frames to complete your spring photo book.
Springtime Charm with Clipart
Accompany your photos with our stylish spring and Easter-inspired Clipart. You'll be spoilt for choice with our plethora of illustrations, graphics and charming characters related to spring. Follow our Easter category to find plenty of Easter eggs, bunnies, chicks, lambs, flowers and nature Clipart, perfectly suited to the season. Take a look through the other categories in the free Creator Software for more illustrations, such as hearts and typography elements that will complement your spring photo book.
Top tip: Use the download button in the bottom left corner of the Creator Software to find more Clipart designs and icons. You can change the size, position and colour of your illustrations to match your chosen aesthetic too!
Stand Out with Masks & Frames
Give your photos an extra special touch with our elegant masks and frames. Do you want a specific photo to stand out? Choose from our variety of modern frames to add a stylish border that will draw attention to your favourite shots. Alternatively, transform your photos into a completely different shape with our range of masks - from flowers to hearts and letters. One of our classics that will perfectly suit your spring photo book is our Family mask. Simply drag the mask onto the photo of your choice and it will appear in the new shape.
Top tip: Add Highlights to your spring photo book cover for an embossed metallic finish. Available in gold, rose gold and silver - or choose our Gloss effect to add to coloured text on your cover – you'll never want to put it away!
Springtime Background
Looking for the finishing touch to your spring CEWE PHOTOBOOK? Choose a coloured background that fits the occasion to carry the theme across all pages. Think of pastel colours, like yellow, blue and green, to reflect the season. Once you have found your favourite background, you can easily add it to all your photo book pages by right clicking and selecting Background on all inside pages.
You can also do this with a favourite photo – simply right click and choose to set it as your background on your double page spread, right page, left page or all inside pages. This is a great way to ensure your photo spans the full page, leaving no white spaces. Alternatively, you can choose from our ready-made photo book templates and themes for an instant completed look, such as We are family and Easter from the left side menu in the Creator Software.
Top tip: Are you documenting your first spring as a family? Create a photo board book filled with your precious memories from across the season in a Kids CEWE PHOTOBOOK – a lovely way for your little one to reminisce on family outings in future, all whilst helping to sharpen the senses.
Have Fun Creating!
Whether you take part in Easter activities, such as Easter egg hunts or making Easter bonnets, to simply enjoying the outdoors and what spring brings, remember to capture as many moments on camera as possible. Bring your memories together into a beautiful CEWE PHOTOBOOK to look back on and relive those happy moments from across the season all through the year and beyond. Happy creating!