Inspiration
Create Your Own Photo Story Book
24th March 2021
There's no denying that children love to play dress up. From their favourite book character on World Book Day to superheroes and fairies as they go about their day, it's a wonderful way to let their imagination run wild and free. While "in character", it allows them to fully immerse themselves into a totally different persona, encouraging them to play around with different emotions and ways of communicating. In addition to this, Time to Dress Up highlights how role-play and dressing up with friends and siblings is a great way to help children build valuable social skills and empathy. It gives them an opportunity to explore other roles and learn to come up with their own stories too! This is where we come in. We want to help you turn their creative stories into their very own photo story book. Capture your children playing in their favourite costumes and turn them into their own adventure in a CEWE PHOTOBOOK.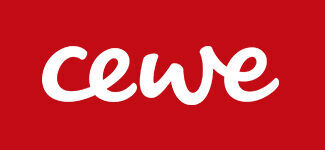 To help us create a photo story book and bring our vision to life, we enlisted the help of Lifestyle Photographer, Lucy Warner, who provided us with some stunning images of her two favourite superheroes - her little boys! Lucy is dedicated to bringing out the most authentic emotion and actions possible through her photography. Ranging from newborn photo shoots, to weddings and family portraits, Lucy knows a thing or two about capturing spectacular shots.
Discover our top tips for making your own children's personalised photo story book below.
Capture Them in Character
When your little ones dress up, take photos at every opportunity to bring together into your own personalised CEWE PHOTOBOOK. Natural, candid photos of them playing "in-the-moment" will work perfectly. As soon as they put their costume on, watch as their actions and movements come to life as they imitate the character they are playing. Capture them as they jump, climb and save the day as superheroes, to rawr-ing like a dinosaur or dancing like a ballerina!
Top tip: Listen out for their own story lines and jot them down to add to your story photo book – perfect for bringing their imagination to life.
Add Expression with Text
We know that photos can often speak a thousand words, but what is a story book without words? Combine your best action shots of your children in costume with text in your CEWE PHOTOBOOK story. There are many handy templates and layouts in our Creator Software and online editor that leave you with plenty of space to add text for your main storyline. Let your child get involved with the story too, as their imagination has no limitations – who knows where your story will end up!
Top tip: If you're creating your photo story book for a younger child, we recommend keeping your text simple, with large lettering and easy-to-read words. Introduce a few new adjectives that describe the actions in their photos to help improve vocabulary skills too.
Embellish with Clipart
When you make a photo story book, you'll be spoilt for choice with the wide array of Clipart you can add to your CEWE PHOTOBOOK. Discover a plethora of suitable illustrations that the children will love, from animals that match the costume they're wearing, to fun comic book style speech bubbles. Simply browse through the available Clipart in the Creator Software and insert into your photo book to bring your story to life in ways you may not have even imagined. You can also change the colour of any Clipart by editing it in the right-hand menu, perfect for keeping your personalised photo story book consistent throughout.
What Will Your Story Be?
Let the imagination start flowing and create your own photo story book featuring your little ones as the main characters. The perfect activity to do together at home (or at the park!), let the children immerse themselves into a new role whilst they have fun dressed up as their favourite characters. Once completed, your CEWE PHOTOBOOK story will make a beautiful keepsake and will also become a treasured family memory that can be passed along down the generations in years to come (regardless of how embarrassing it might be to them when they're older…).
Share Your Story
We'd love to see what stories you produce! Share your photo story book with us on social media using the hashtag #BootsPhoto.
If you'd like to find about more about Lucy and her lifestyle photography, head on over to lucyewarner.com or give her a follow on Instagram at @lucyewarnerphotography.